Telecommunications
Telecommunications companies are facing increased pressure to grow and protect their service revenues.  In a highly competitive environment, they must maintain an advantage while trying to compete across traditional geographic boundaries with a continuously evolving lineup of products. Click here to download our flyer.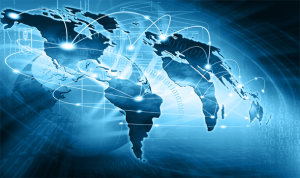 Our solutions enable you to tackle these challenges by taking a geographic approach to data which leads to better decision making, faster time to market, lower costs and higher customer satisfaction.
They provide powerful visualization and analysis capabilities so that you can measure market potential, service areas and network capacity.  They also make it possible to integrate this data across the enterprise to achieve a complete picture of your business environment.
For years, telecommunications companies have been turning to our solutions for:
Market Analysis – Conduct selective customer profiling, forecast revenues and build business intelligence by evaluating marketing and competitive information
Network Planning – Analyze service demands, forecast demand growth and plan efficient network expansions
Engineering and Construction – Optimize network designs, manage a large number of contractors and activate new customers in a timely manner
Sales and Service Delivery – Quickly decide where to focus sales efforts, determine accurate installation intervals and analyze revenue
Customer Care – Generate reports, effectively manage your mobile workforce, and identify customers being targeted by your competitors.