Government
Governments at all levels are looking for ways to improve operations and service to citizens, reduce costs and provide greater accountability and transparency. They need tools to identify problems, address issues effectively and share information across their organization and with the public. Click here to download our flyer.
GIS technology provides a flexible set of tools to perform the diverse functions of government, and helps governments operate as a single enterprise by simplifying data sharing across departments.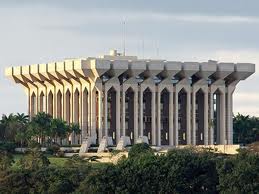 A Scalable, Cost-Effective Enterprise Solution
Our solutions help federal, provincial and municipal governments harness the power of GIS throughout their enterprise to support mission-critical tasks and daily operations.
Governments use our solutions to support areas including:
Economic Development – ESRI's GIS solutions help governments visualize customer and business clusters and can be used to promote attractive opportunities to prospects over the internet.
Census and Elections – ESRI's GIS solutions offer an efficient technology for redistricting, data collection, visualization of information, analysis and dissemination of results in easily communicated, content rich maps.
Land Management and Planning – ESRI's GIS solutions are the perfect tool for site analysis and management of parcel, zoning and land use data, addresses, transportation networks and housing stock.
Multi-Agency Collaboration – ESRI's GIS solutions provide a common platform for data sharing which enhances communications, workflow, decision making and coordination across different government departments and agencies.
Infrastructure Management – Information about infrastructure must be managed and maintained throughout its lifecycle to accurately report on current and projected condition and status.  ESRI's GIS solutions provide an integrated information system to store, manage and maintain this critical information.
Citizen Self Service/Online Community Access – Increasingly, the public is turning to the Internet to locate their polling station, determine what day their garbage is being picked up or snow removal occurs, and to understand zoning bylaws.  ESRI's GIS solutions allow you to publish site-specific information, travel directions and maps.
Routing and Dispatch – ESRI's GIS solutions can be used to provide efficient routing for a variety of governmental services including emergency response, census enumeration, public transportation, snow removal, maintenance repairs and law enforcement.